Welcome to the World of Better Air Quality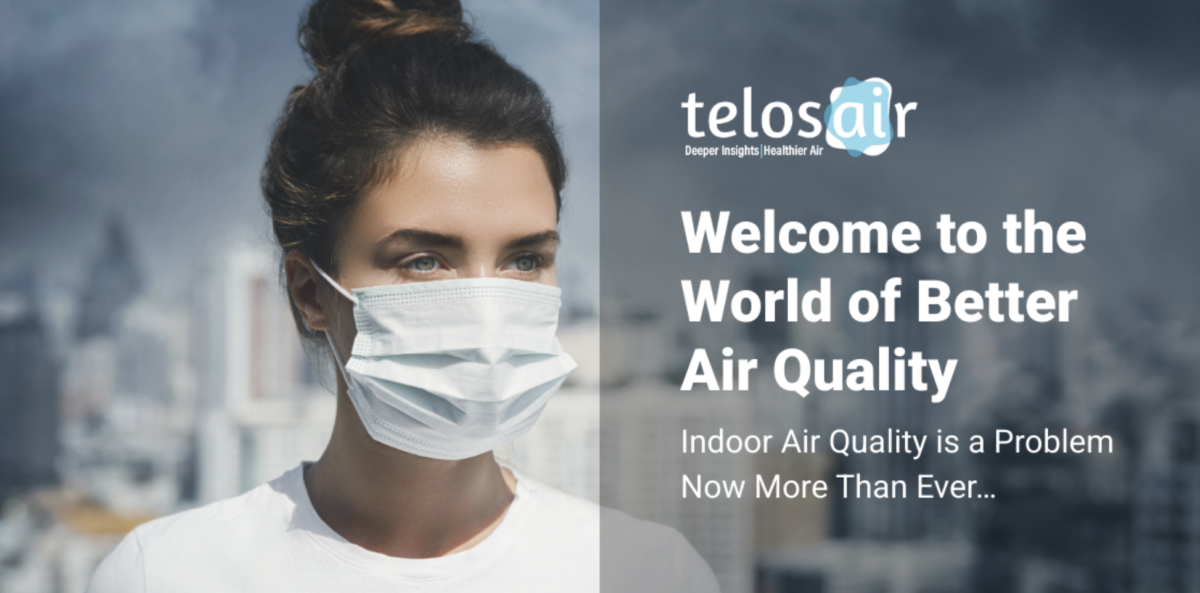 Indoor Air Quality is a Problem Now More Than Ever…
Over the last decade, indoor air quality has been a growing concern across the world as large-scale fires, the global pandemic, and increasing hospital acquired infections have brought the issue of airborne pathogens to the forefront of everyone's mind.
Air quality has traditionally been treated with blind remediation, including brute force tactics like heavy chemicals or implementing new HVAC systems that can't be tracked.
TelosAir is the first end-to-end air quality system with state-of-the-art sensors, AI powered insights, real time monitoring, and automated reporting to help you not only remediate the air quality, but determine the source of pollution in your environment.
It's Time to Visualize Your Air Quality.