Wildfires Significantly Affect Your Indoor Air Quality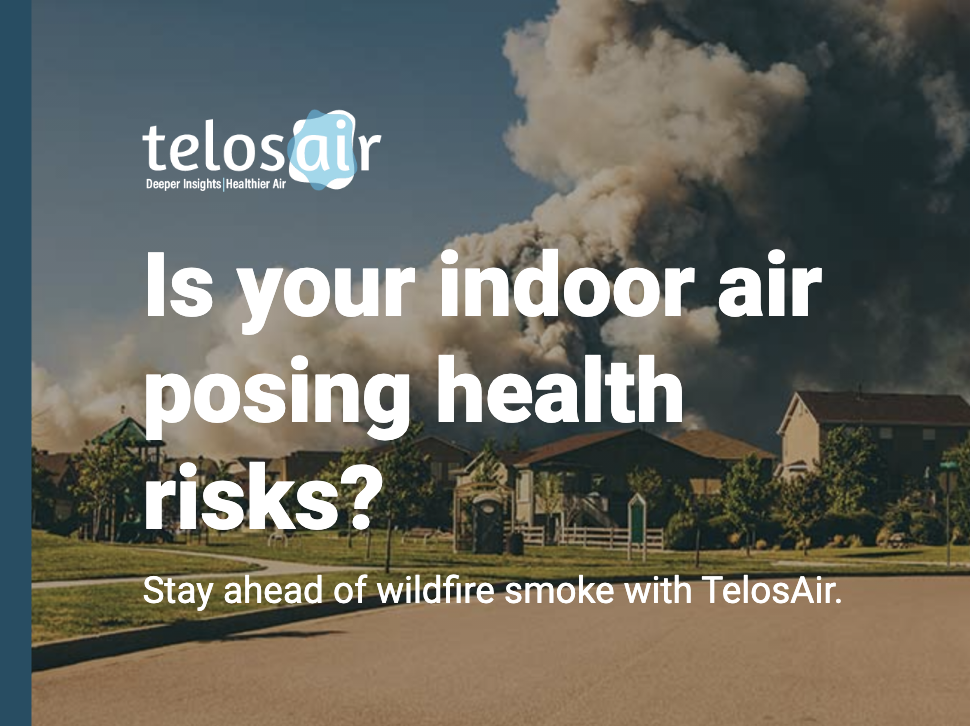 Is your indoor air posing health risks?
Large wildfires often produce intense smoke that can pose serious health risks. There are several steps you can take now to keep your business and tenants safe before and during wildfire season.
The fire doesn't need to be close.
Wildfires can put hundreds of metric tons of ash particulate into the air. Because of the North American jet stream, this particulate can travel thousands of miles while staying in high concentration. If there is an active wildfire close enough to cause high smoke levels in your area, some of that smoke may enter your building; making it harder for you and your tenants to breath.
Interested in learning about the current state of air quality in your area? Visit: www.airnow.gov
---
Stay Ahead of the Smoke
It's Time to Visualize Your Air Quality
TelosAir is the first end-to-end air quality system with state-of-the-art sensors, AI powered insights, real time monitoring, and automated reporting to help you not only remediate the air quality, but determine the source of pollution in your environment.

Visualize the Invisible
Particulate Matter

Nanoparticles

Bio Aerosol

VOCs

CO2

Air Pressure

Temperature

Relative Humidity
Learn More: TelosAir Air Quality Sensors