No Matter the Industry, Air Monitoring is Important for All
No matter the industry, improved indoor air quality provides enormous benefits to health, production, efficiency, and safety.
Deeper Insights for Healthier Air
Experts have estimated that 95% of the world's population breathe unsafe air, and that 1 out of 3 people worldwide breathe unsafe air both indoors and out. In the United States, we spend about 87% of our time indoors, and another 6% of our time inside automobiles. Indoor air quality is therefore critically important to our health, safety, and wellbeing - but we can't improve the quality of the air we breathe unless we first understand what's in it, what that means for our health and safety, and what we can do about it.
Each indoor environment is different, and presents different challenges to maintaining healthy and safe air quality for those who spend time inside that environment. We'll explain a little bit more about those challenges in the sections to follow.
Monitor Air & Control HAI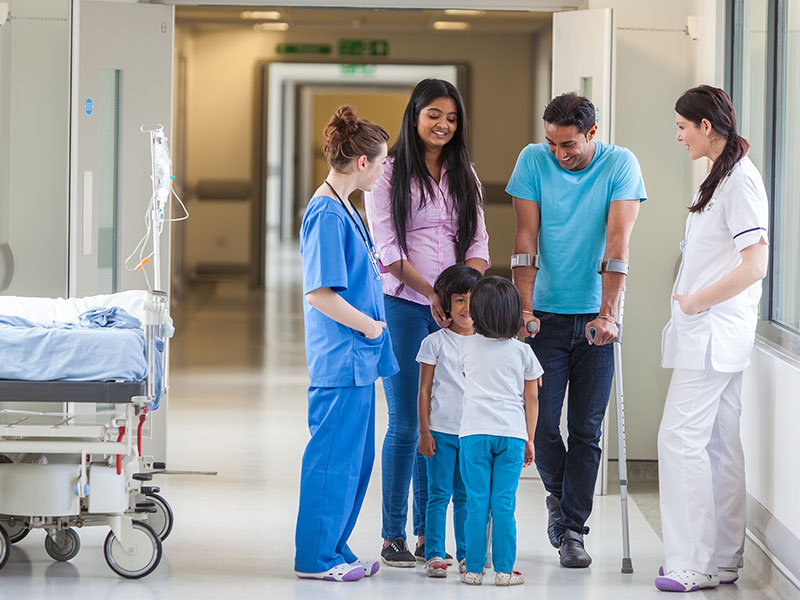 Maintaining healthy and safe air inside medical facilities (such as hospitals, clinics, rehabilitation centers, nursing homes, continuing care facilities, and doctors offices) is one of the greatest challenges in healthcare today. Patients in medical facilities not only introduce pathogens, but ingest pathogens from other patients, from doctors, nurses, and other professionals who visit multiple patients and areas, and from the circulation of air within the facilities themselves, which, if not properly monitored and controlled, can often further rather than restrict the spread of disease. It is critically important, therefore, to be able to monitor the air quality inside each and every space within a medical facility, to understand the flow of air among spaces both interior and exterior, and to be able to react quickly to the detection of any pathogens with the appropriate changes to ventilation control systems. Only by monitoring and analyzing indoor air quality in real time, deriving insights quickly, and acting on those insights with the correct remediations, can health care facilities maintain and improve their indoor air quality and improve the safety and wellbeing of both healthcare providers and patients alike.
Improved Student Performance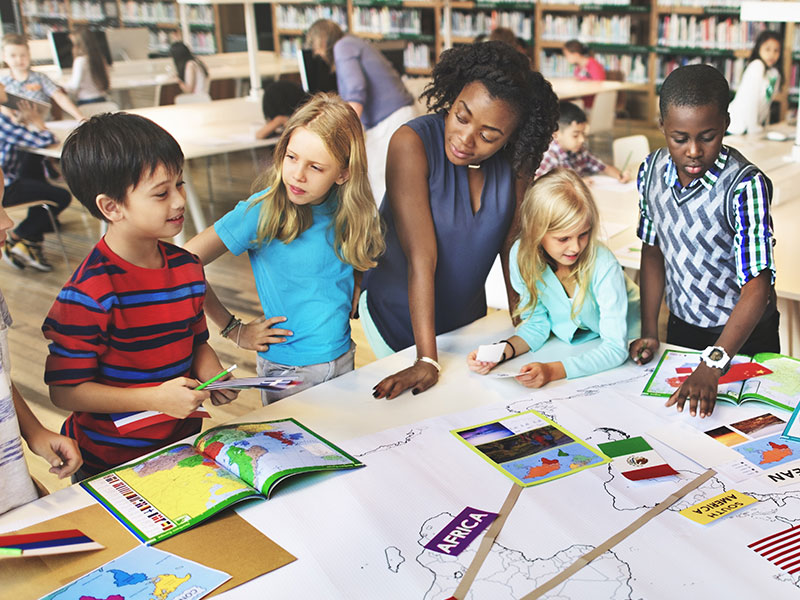 Several studies have shown that educational outcomes are directly related to the educational environment.  Of particular importance is the air in the classroom.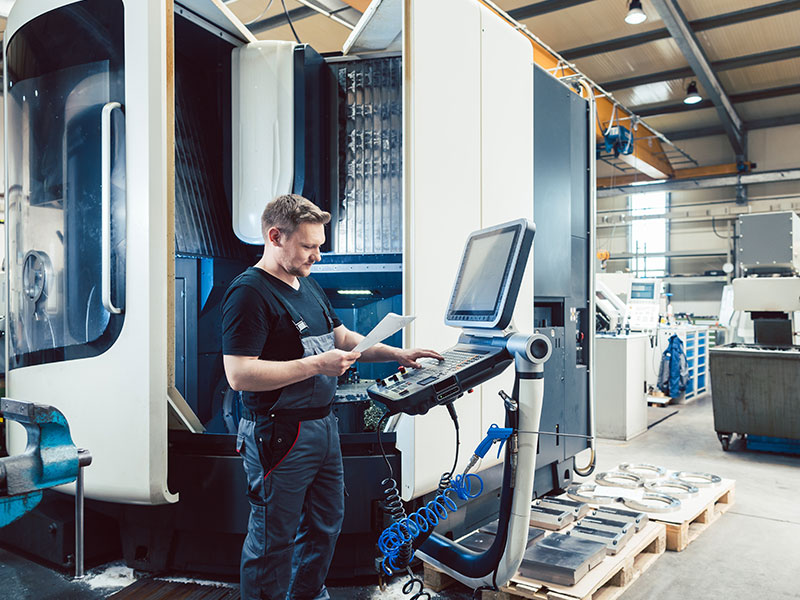 Air quality in industrial facilities are strongly dependent on the balance of particle generation activities such as milling, painting, sanding, vapor deposition, etc and ventilation.  Appropriately placed ventilation systems can ensure that employees in such facilities have a safe and productive workplace.  Using real-time, air quality monitoring and advanced analytics that we provide, facilities managers can identify sources of particles and redirect ventilation resources appropriately.  Our systems can be used to optimize the operation of the ventilation systems to ensure that they are run in an energy efficient manner.
Healthier Staff & Customers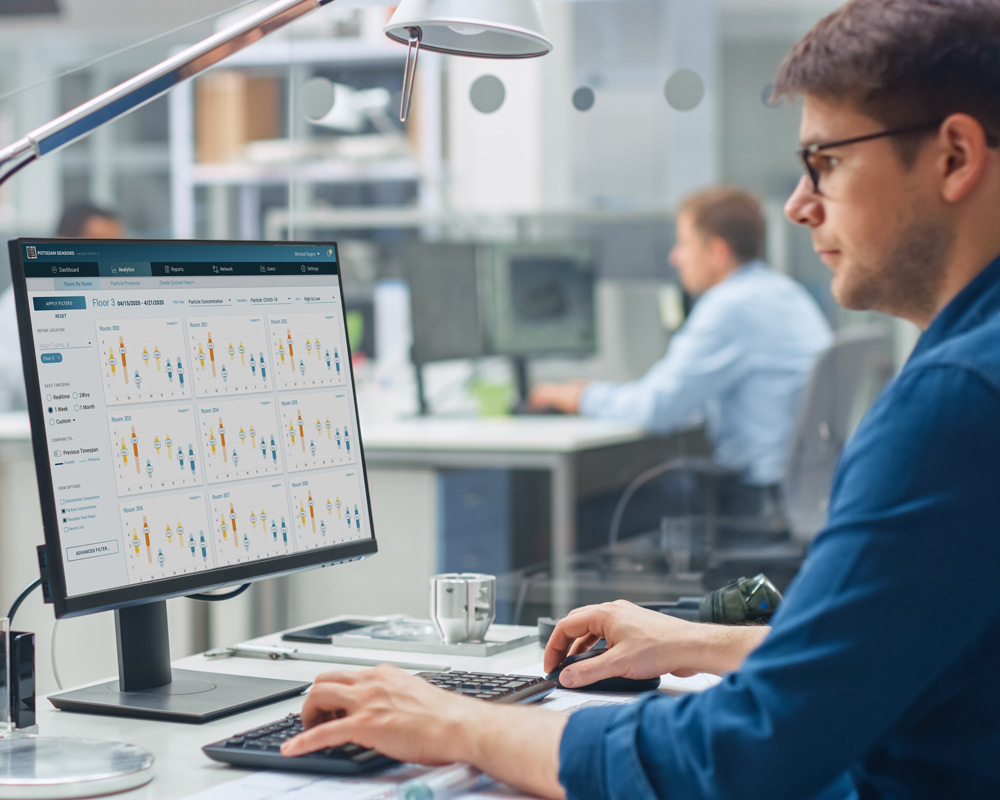 A clean particle-free office minimizes the probability of airborne disease transmission in that facility and hence improves productivity.  Our sensors can integrate with building management systems or operate independently to control and optimize your ventilation and air purification systems to ensure high quality air under energy efficient conditions.  Use our analytics to automatically determine the best placement of air purifiers in an office.
Work With Us For Healthier Air
We provide consulting services to help you diagnose your indoor air quality, as well as our complete AQUaaS system of sensors, data, analytics, and building management system integration to provide you 24 x 7 peace of mind with continuous monitoring of your indoor air.